(2021, October 30)
          The Union Minister for Investment and Foreign Economic Relations, U Aung Naing Oo accompanied by departmental officials inspected the investment of Global Earth Agro and Aqua Industry Public Company Limited's fish breeding, processing, cold storage and manufacturing related products under the permission of Myanmar Investment Commission in Ayeyarwaddy Region, Panntanaw Township in this morning.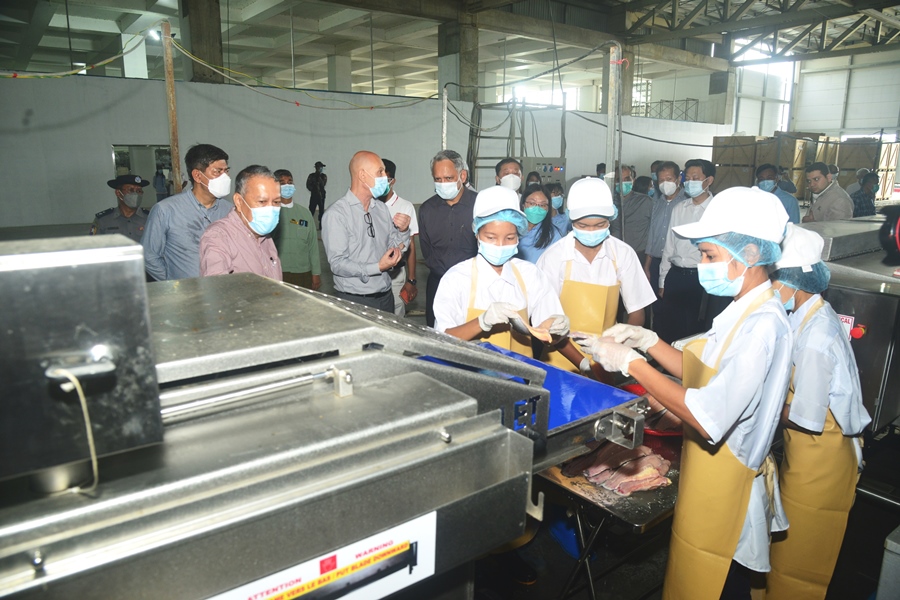 The responsible personnel from the investment project welcomed the Union Minister and explained about the operational procedures and the situations on incubation and the production of fish, fish feed, fish meal and fish oil by utilizing modern steel tank, eco and smart growout technology, operational challenges, upcoming plans of the project and investment issues.
          The Union Minister coordinated and assisted the needs of the project. He also encouraged the responsible personnel of the project to increase productivity of value added products, support import substitution, extend foreign market availability, create job opportunities, improve technology and focus on research and development, share new technology, the improvement of rural development and livelihood.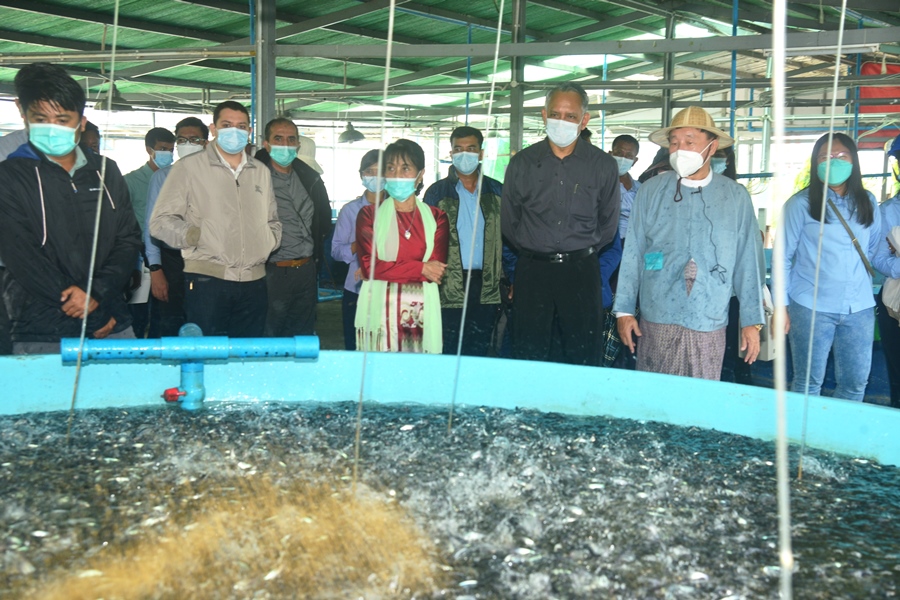 After that, the Union Minister visited around the farming project sites including the hatcheries, aqua feed factory, modern steel tank fish ponds၊ eco and smart growout fish ponds၊ fish processing factory၊ fish powder factory, the situation of incubation and the production of fish and accommodation for employees.
The company is doing investment in breeding, processing of fish, production of fish meal, fish oil and fish powder in one place by transforming modern technology from traditional system.